Entertainment Weekly has just released their list of Entertainers of the Year, and this year Lady Gaga & Bradley Cooper are both included for their acclaimed work on A Star is Born.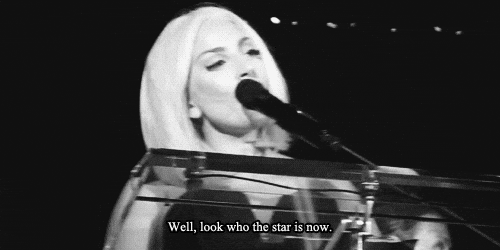 Sam Elliott took over for the EW editors to explain why his co-stars are so special.
The number-one thing about Bradley Cooper right off the top that's so clear is his intelligence. It's one thing to be an actor, a really good actor, but then to direct and to write and produce and bring all these other people to a piece and get it to a studio and get it sold and get all this energy behind it…He took this classic tale that's been done and done and done and turned it into a modern version that just stands the ground today.
And then he brings in Stefani [Lady Gaga], who is a brilliant artist in her own right. On some level I feel like, who was the muse? Was it Bradley? As far as I'm concerned, he clearly was — for everybody on the film, on both sides of the camera.
He's the one who poured the energy into it, he's the one that poured the light into this thing. He drew that same kind of energy from Stefani. I've always loved female singers, and she's fascinating — the nature of her talent is simply sublime.
Both of them are completely fearless, and to see them work together is pretty mind-blowing. I've been around this business for 50 years, and it's easy to get jaded. But making this movie was a transformative experience for me, and that's because of who I got to work with.
This article originally appeared on Entertainment Weekly.